"tokyobike" is a bicycle manufacturer, operating under the concept of providing bicycles as a tool that brings subtle changes to an otherwise mundane life. The company's bicycles have gained popularity for their comfortable riding performance and affinity with daily living, rather than merely as a means of transportation in high speed.
Yamaguchi says the number of people who commute by bicycle has surged over the last few years because cycling is an emission-free means of transportation with a minimal environmental impact, allows users to avoid crowded spaces as we continue to live with COVID-19, and provides physical exercise to improve health.
Yamaguchi is one of those people who have chosen to commute by bicycle.
"About a year ago, I was transferred from a store near my house to the Kichijoji store."
The commute would take 10 minutes by train and approx. 30 minutes by bicycle. It is much faster by train, but she has kept up with cycling even in the height of summer or winter just because it is very satisfying.
"Bicycle commuting is fun because you can cycle along a lush-green park, find a fancy restaurant on the way or notice subtle changes in season or cityscape. It is also good exercise, improving the quality of my sleep."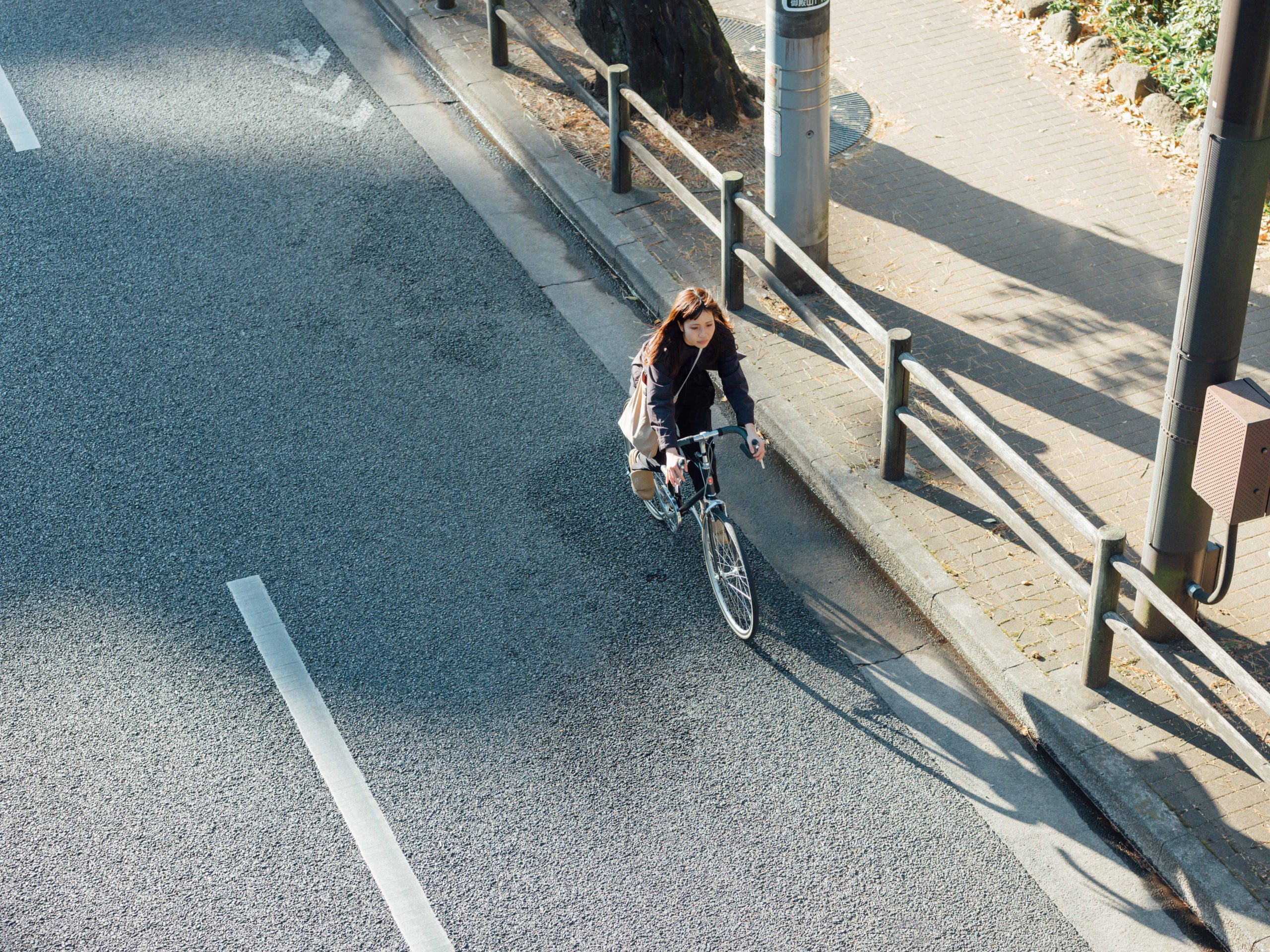 tokyobike's colleagues are all dedicated bike lovers. They are such good friends that they even get together on a day off for a cycling trip.
"We have got together with staff from other stores in Yanaka and Nakameguro for a potluck picnic or a cycling tour of renowned restaurants in downtown Tokyo. Once, on a whim, we cycled to the New National Stadium, then still under construction. We live in Tokyo but visiting tourist destinations in town gives you a completely new perspective."
 The group is mostly made up of male staff, and Yamaguchi used to find it tough to keep up with them on the road. Nowadays, she says, her pedaling speed has significantly improved.
In her bag, Yamaguchi carries a small wallet, a smartphone, a business card case, a planner, a set of Allen keys for adjusting the saddle height, hand cream, lip balm and a Tenugui hand towel for wiping away sweat regardless of whether she is commuting or cycling for pleasure.
Exercising, stimulating five senses and feeling refreshed… Her bicycle has given her a cycling custom, which is keeping Yamaguchi healthy both in her mind and body.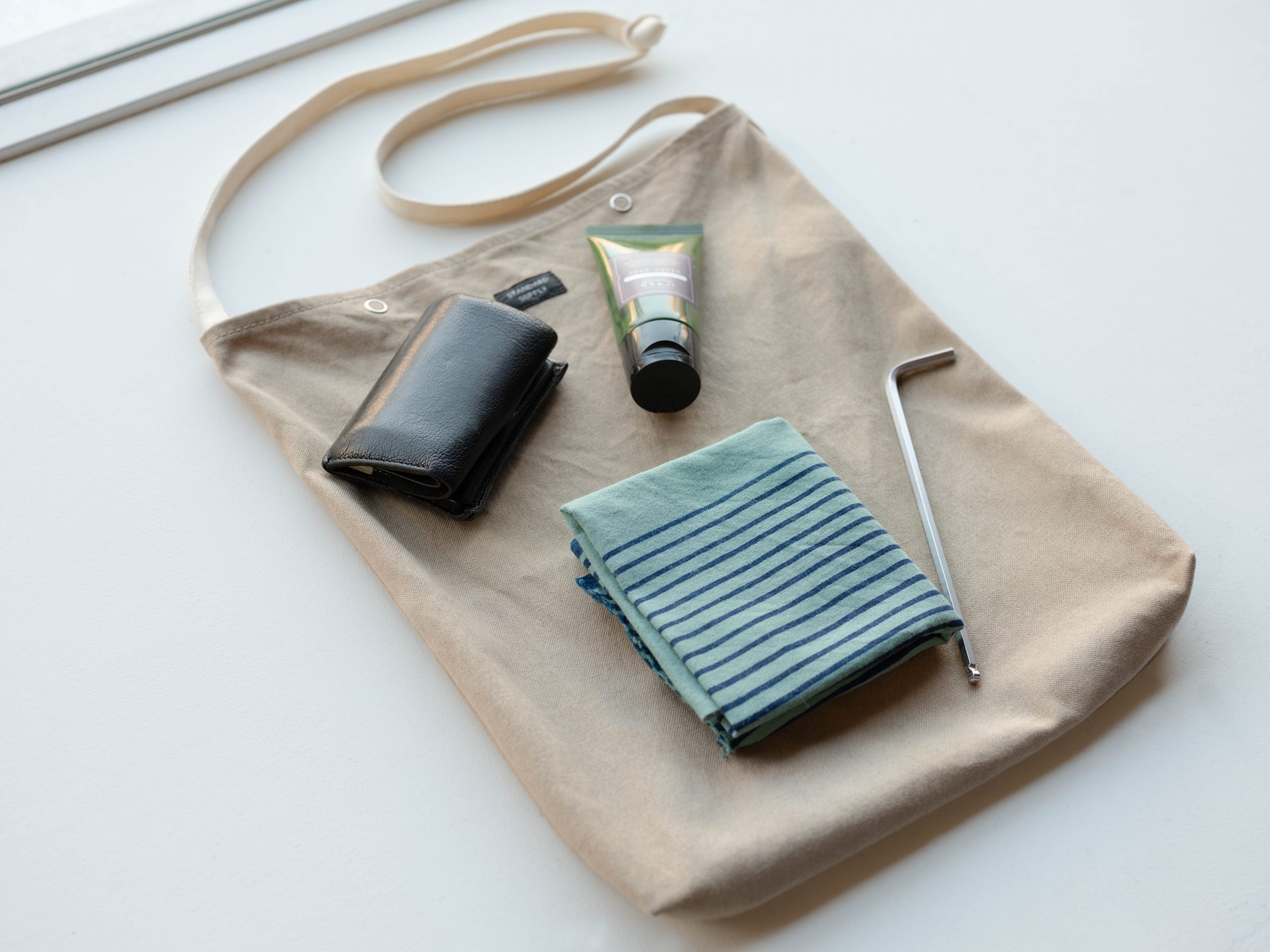 Yamaguchi has adopted another new custom that keeps her healthy. Following the COVID-19 outbreak, her store changed its business style, closing from 13:00 to 14:00 as the lunch break. She has begun bringing enough home-cooked dishes to feed all staff members at the rate of about once a week.
"I only ever prepare dishes that can be put together quickly in the morning," says Yamaguchi humbly. In fact, cooking is her passion, having worked in the food service industry before. On the day of the interview, she offered barley and kale salad, eggplant and tofu burger, eggplant and asparagus boiled in broth and marinated red bell pepper. The healthy vegetable-rich selection is perfect accompaniment to steamed rice.
"Rather than pushing them into a big Bento box in compartments, I put each dish into a large container, and bring it to work, wrapped in a Tenugui. We cook rice with the rice cooker at the store. I have been doing this about once a week, infrequent enough to keep me going."
A table is set up just outside of the store so that all staff members can sit together and enjoy lunch. The fact that they can take a break together and communicate, has boosted everyone's motivation for work.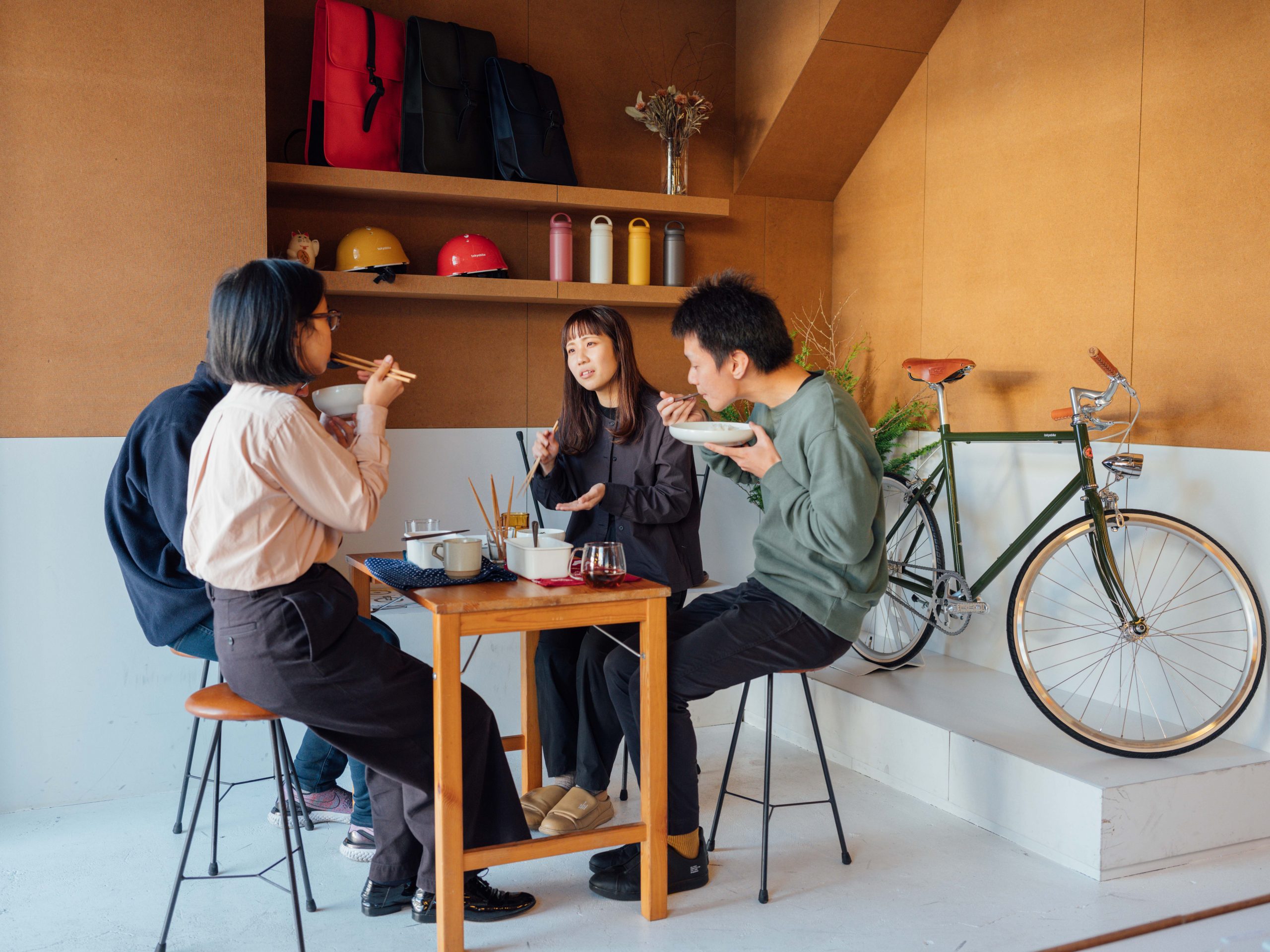 Finally, we have asked Yamaguchi to show her favorite Tenugui. Her top pick is the one with tokyobike's original design.
"This Tenugui features illustrations of a cycling man, drip coffee being brewed, a camera, a vinyl record, a comic storyteller and other items that tokyobike loves. Just looking at this Tenugui makes me smile."
Tenugui is your perfect support act who can make your life better, albeit a little bit. The same applies to what bicycles should be, as aimed by tokyobike.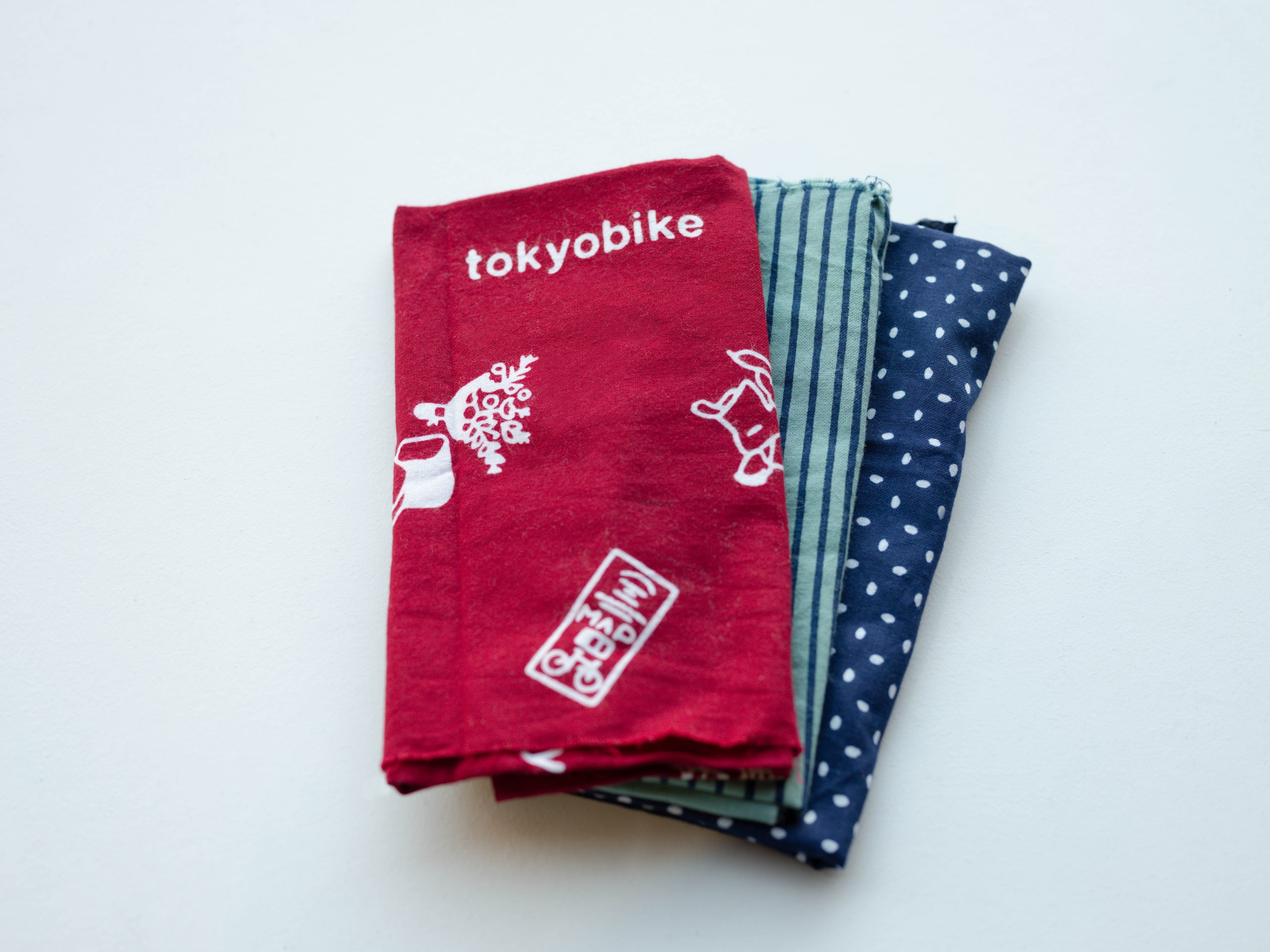 Planned and produced by Aiko Yaguchi(NON-GRID.Inc)
Photographs by Kohei Yamamoto
Interviewed by Tomoko Yanagisawa