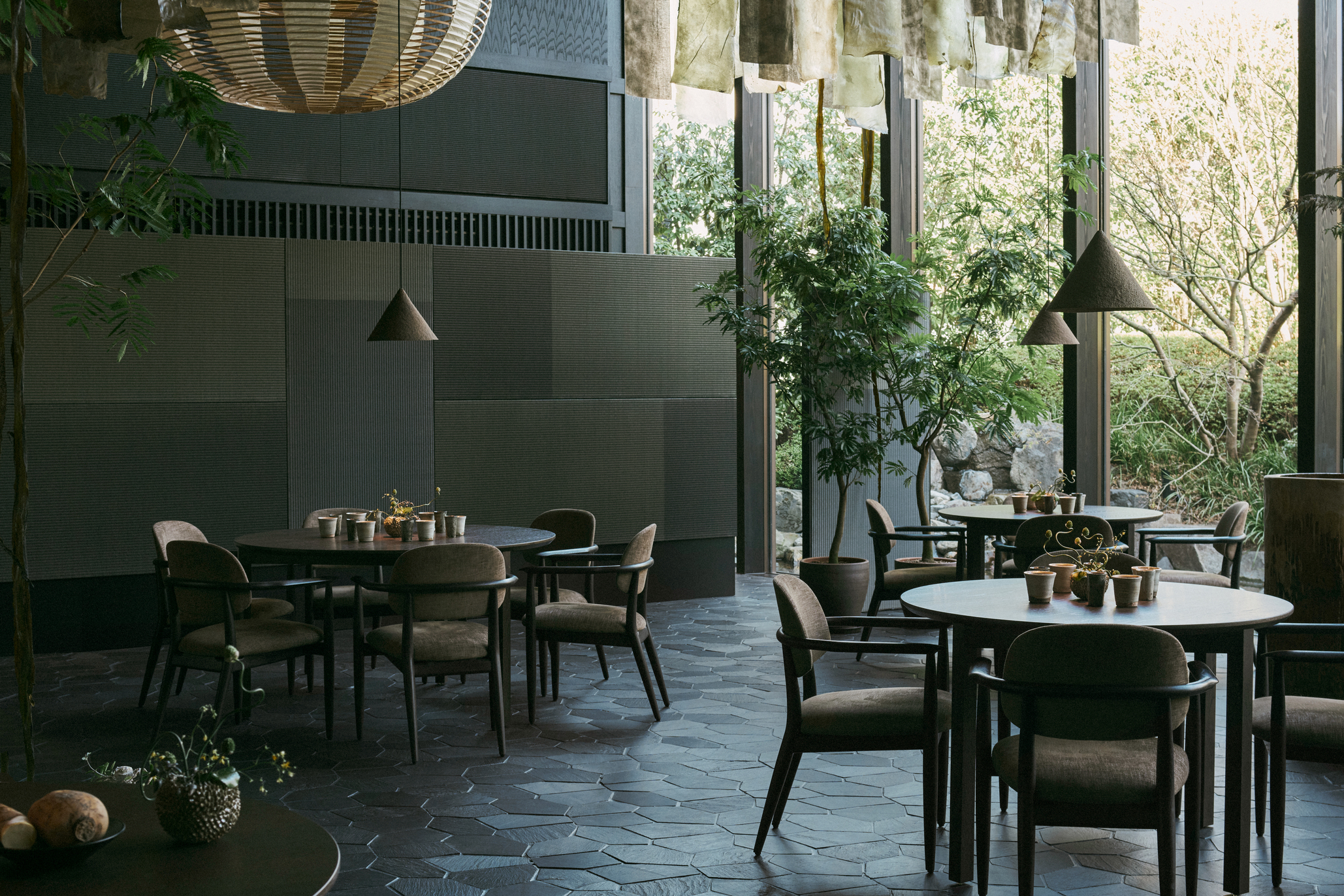 Photo|noma
KAMAWANU Co., Ltd. has partly collaborated in the production of the installation for "noma (https://noma.dk/)" pop-up which is being held at Ace Hotel Kyoto (https://acehotel.com/kyoto/) for ten weeks from March 15, 2023 (Wed) to May 20, 2023 (Sat). The restaurant, noma is renowned for its creative cuisine rooted in nature and culture.
Commissioned by "OEO Studio (https://www.oeo.dk/)", our pop-up design partner and a friend of ten years, we produced the "Tenugui textile", an installation forming the impression of "KELP FOREST" on the restaurant ceiling.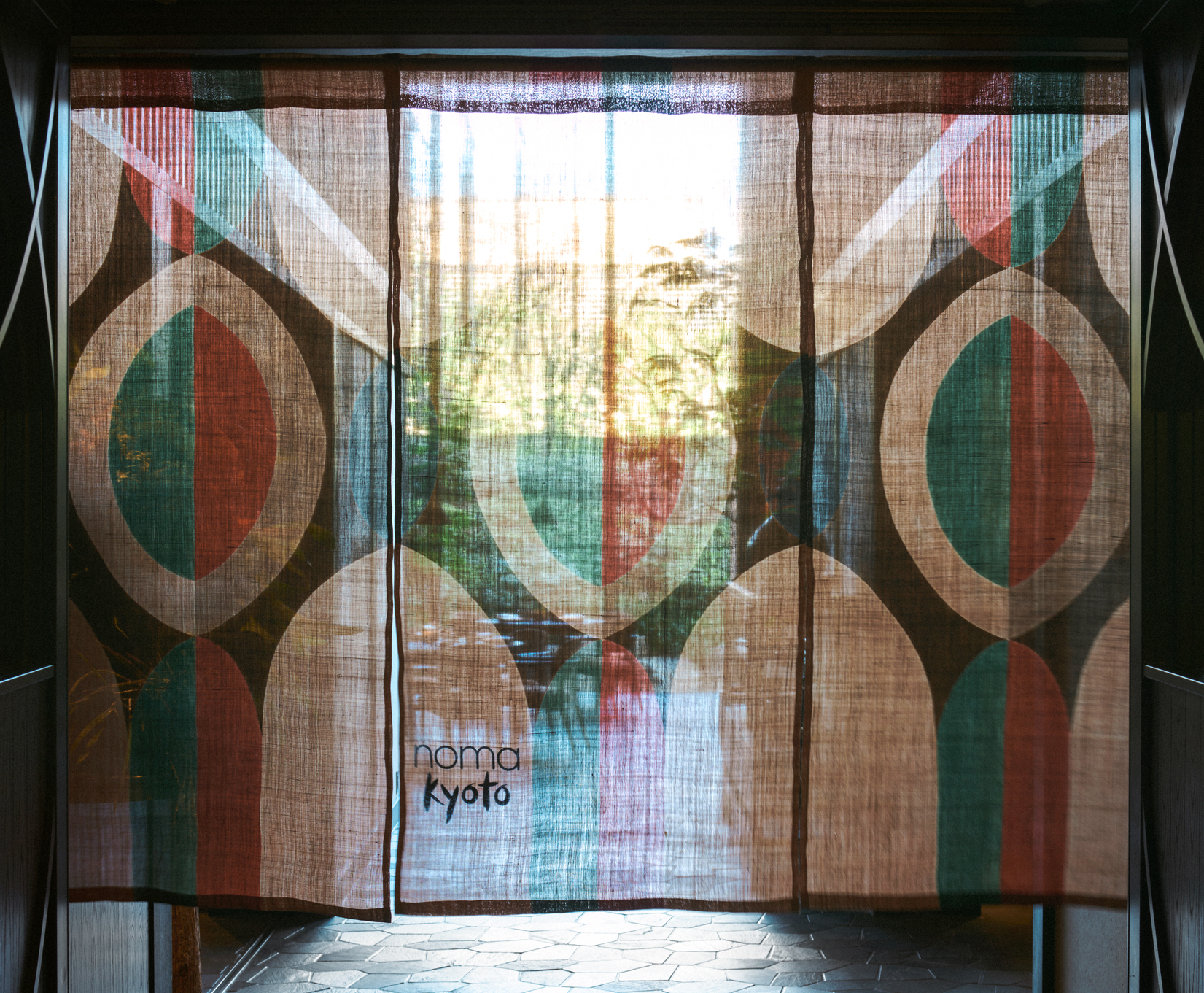 Photo|noma
The noma team spent two years preparing for this grand project, visiting various locations in Japan, including the Kansai region to deepen their understanding of Japanese food culture. Their persistence to detail extends not only to the menu, but also to the tableware used for the courses. After in-depth discussions, 20 carefully selected artisans from various regions of Japan have created an impressive collection consisting of 50 pieces.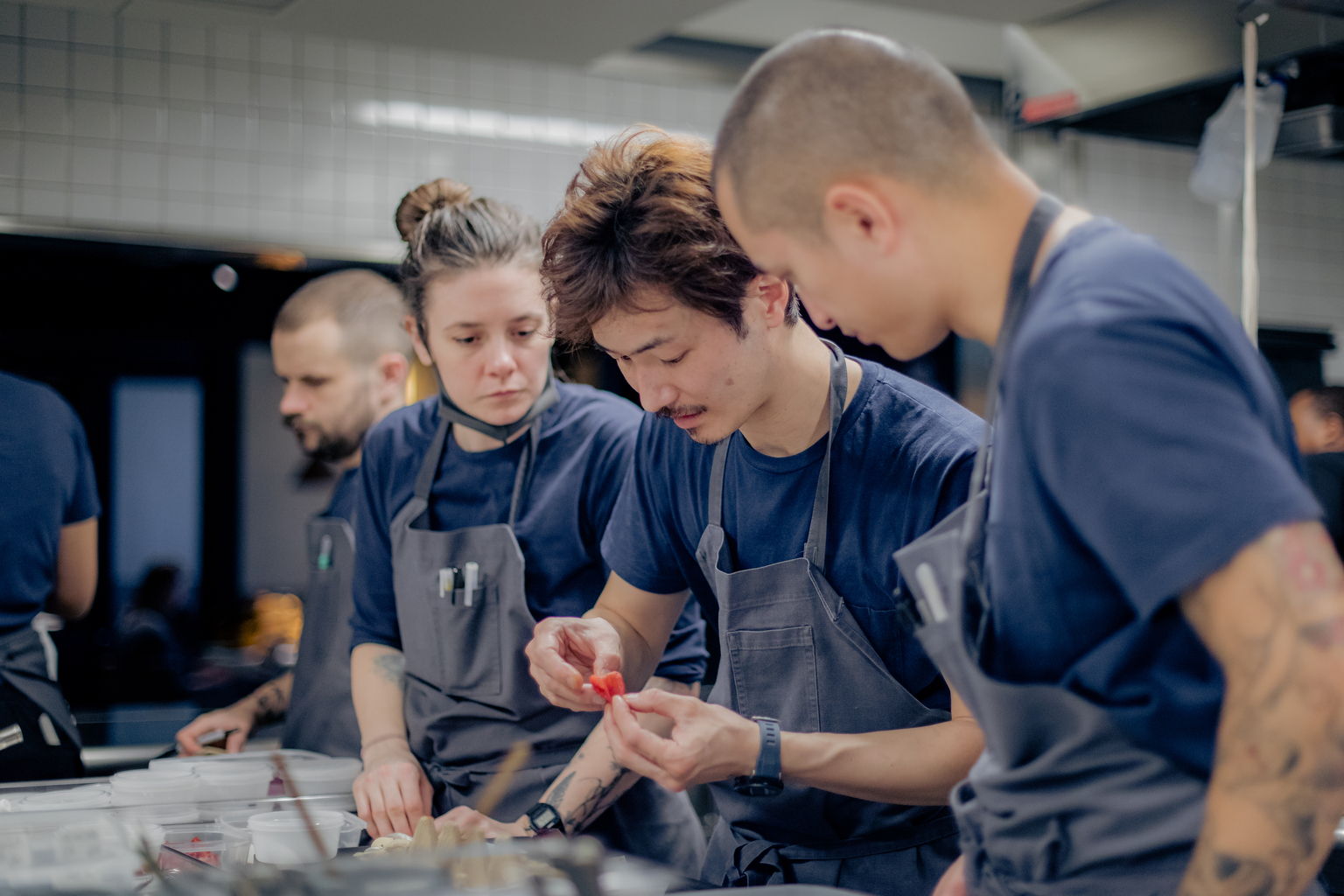 Photo|noma
They reflect "Kyoto in Spring" in every inch of their menu, from the design, space to the tableware. Even when they are away from their home base in Denmark and visiting other parts of the world, noma aims to create spaces that roots deeply in time and place, "like noma, like home".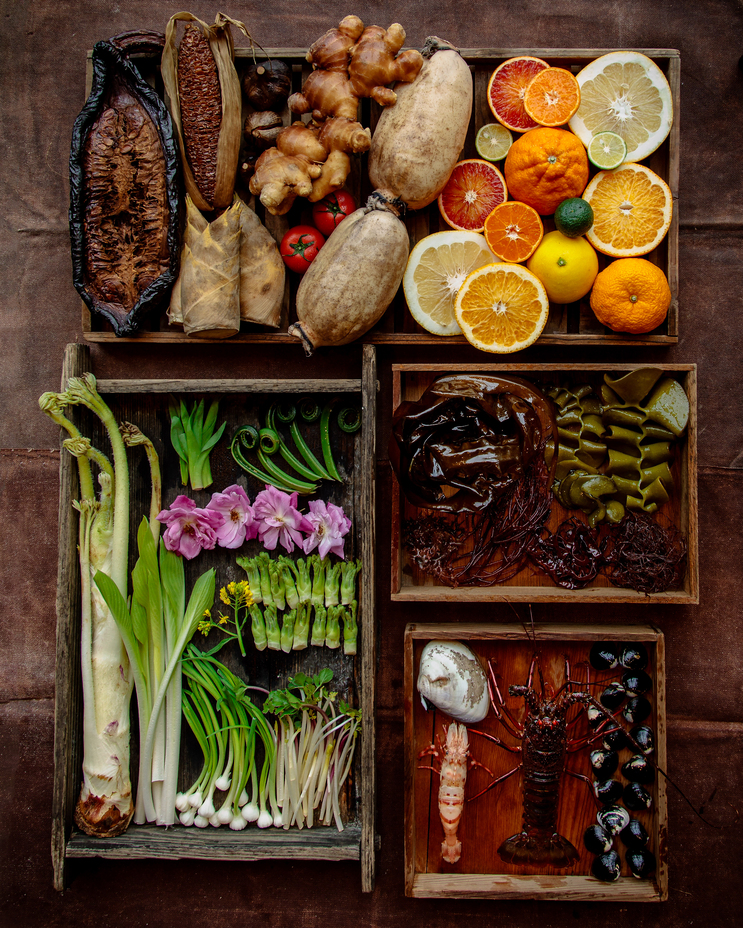 Photo|noma
The space was produced in collaboration between OEO Studio, a design studio based in Copenhagen, Denmark, and noma's resident stylist, Christine Rudolph. They have created a space that reflects noma's style while focusing on craftspeople from around Japan. OEO Studio is an experienced design team that not only has deep roots in Scandinavian values and design traditions, but also incorporates Asian aesthetics into them. The two founders of the studio, Thomas Lykke and Anne-Marie Buemann, have earned a high reputation for delivering impactful designs with dedication and passion.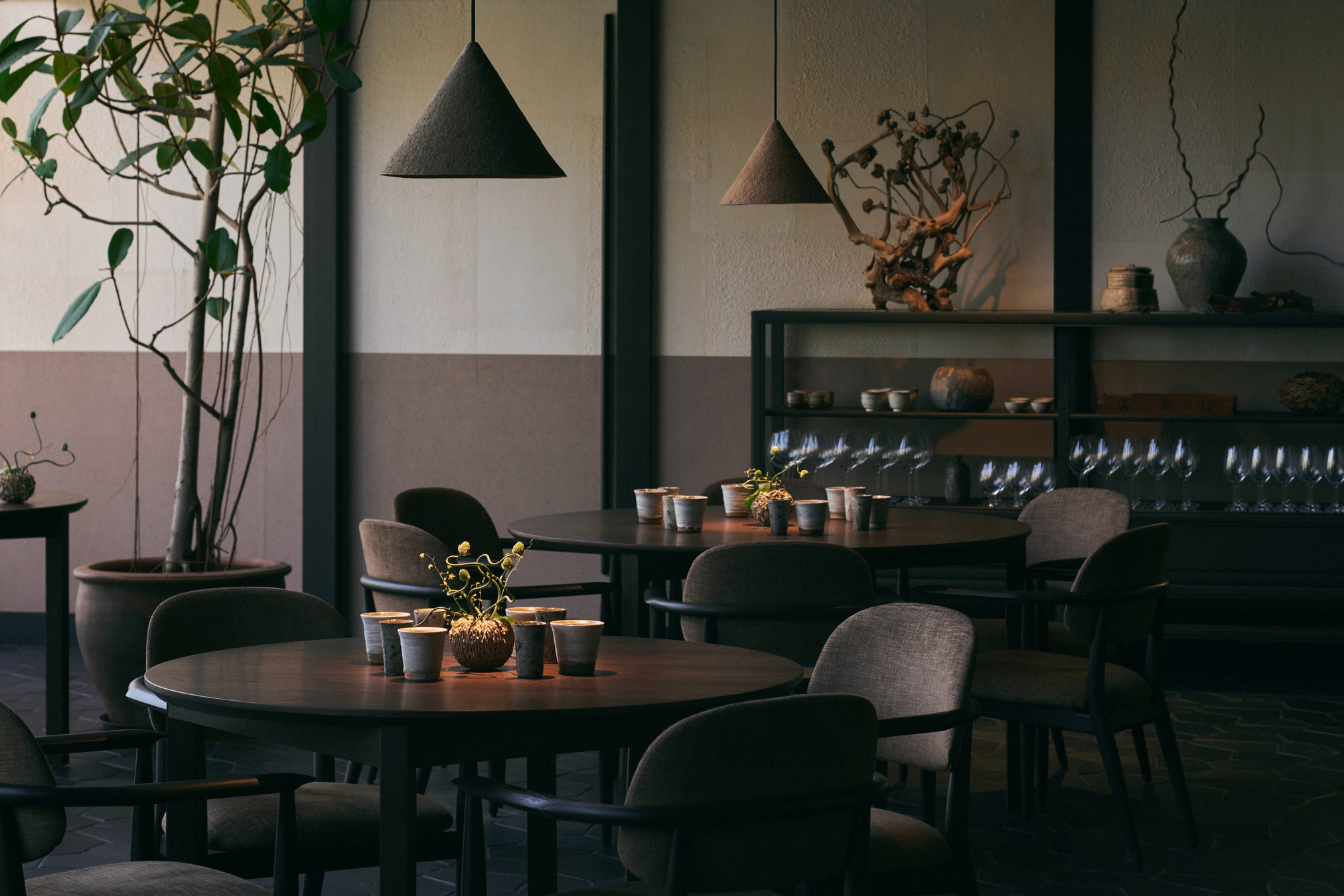 Photo|noma
It was in 2013 when we KAMAWANU started working with OEO Studio, when we launched an overseas project to introduce "Tenugui," a traditional Japanese craft and also a familiar tool, to the world. "SCARF BY KAMAWANU" designed by OEO Studio is an item that perfectly fuse together the Scandinavian and traditional Japanese design. After the collection's debut in 2014 at a trade show "Ambiente" in Munich, Germany, it was exhibited at "Maison & Objet" in Paris, France in 2015 and at "NY NOW" in New York, USA in 2018. KAMAWANU has also held exhibitions and workshops in cities including Melbourne, Australia and San Francisco, USA, attracting many people.
And this time, KAMAWANU collaborated in producing an installation recreating the "KELP FOREST" in this beautiful space at noma. The KELP FOREST features two-meter tie-dyed "Tenugui textiles" hanging from the ceiling, along with natural long kelp. Each Tenugui textile is handmade by craftsmen, and no identical pattern exists. Like a unique, one-of-a-kind Tenugui, natural kelp that reveals changes over time creates just the right amount of "ma" (pause)" in the space generating a comfortable atmosphere.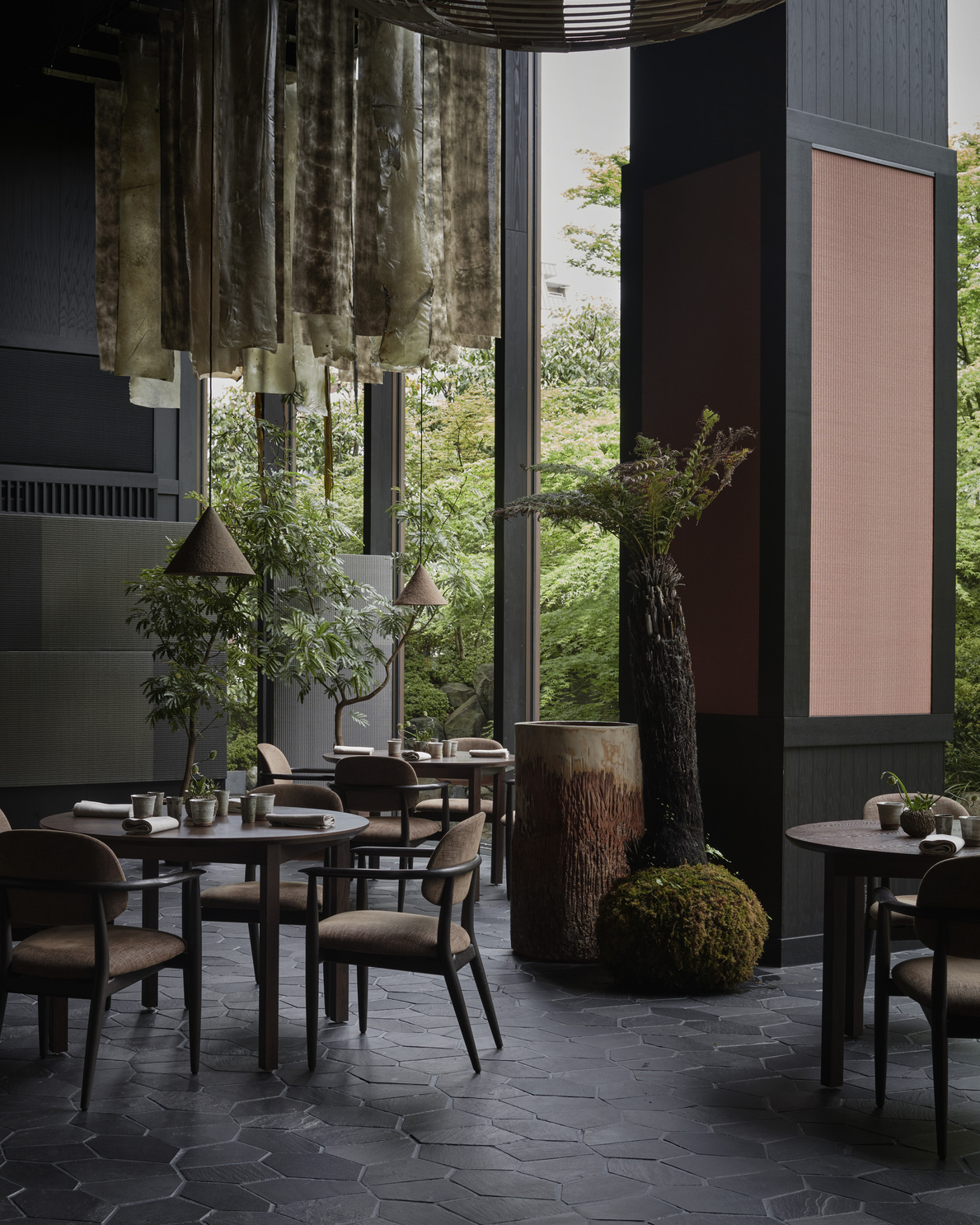 Photo|noma
We dyed and re-dyed several times to recreate the best "kelp" they were looking for, and are satisfied with the beautiful Tenugui textile it turned out to be. At the venue, you can see the "KELP FOREST" swinging in the breeze that goes through the space, creating an immersive experience as if you are looking up from the bottom of the ocean.
If you have a chance to visit the noma pop-up, please enjoy the space of the "KELP FOREST".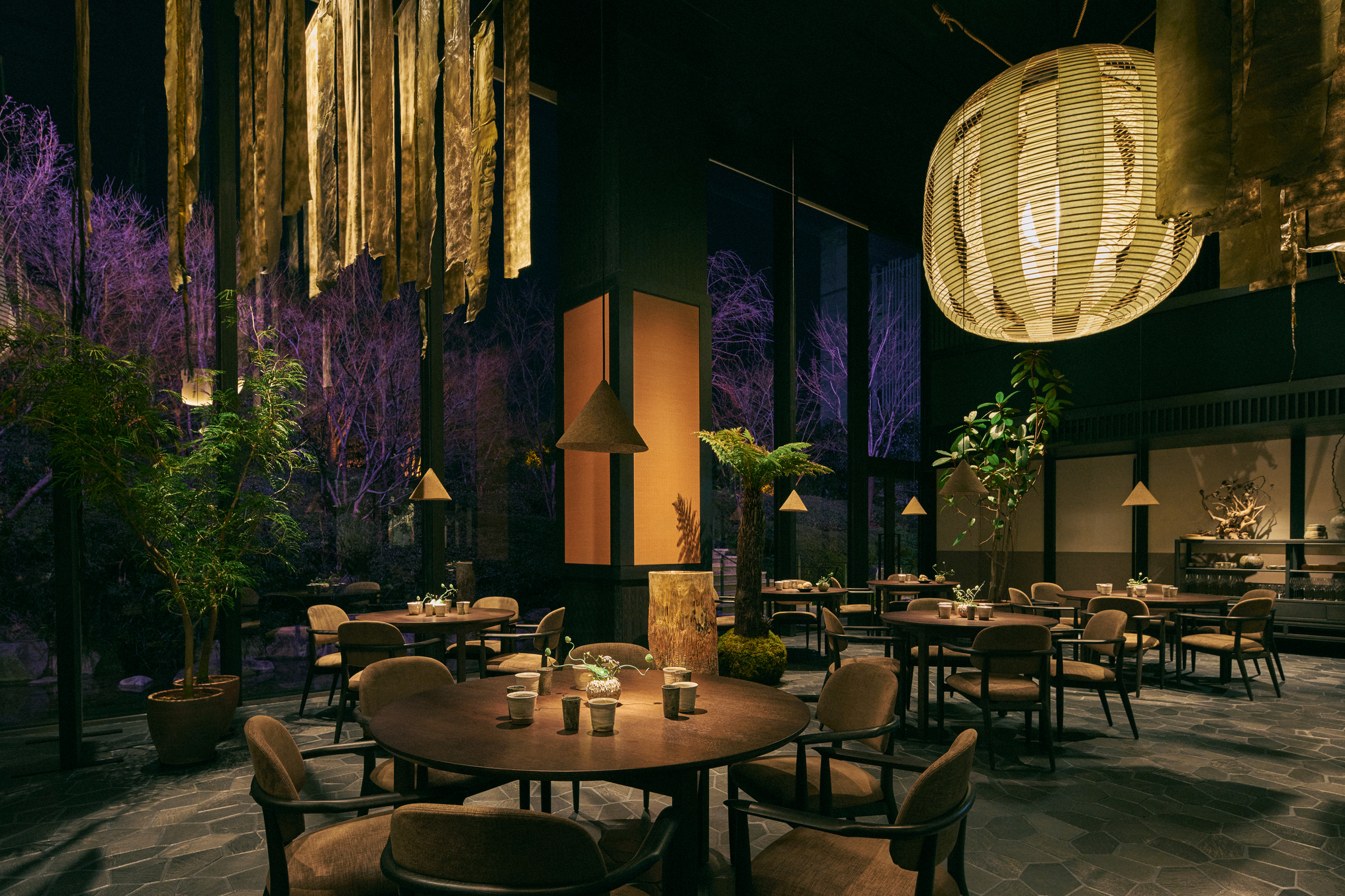 Photo|noma
---
〈 Contact Us 〉
For inquiries regarding this article, please contact.
KAMAWANU Co., Ltd. https://kamawanu.jp/en/contact/